Your Investment Matters
The future of Waterloo will depend on people who see the potential in our city.
Will you give to the Waterloo Community Foundation to accelerate progress in Waterloo?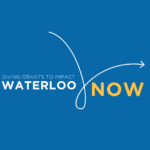 You can help us support nonprofit organizations meeting needs and making a difference in Waterloo! This month, local nonprofit organizations are applying for grant funding …
Read more
Donate to the Waterloo Community Foundation
Your generous gift allows our Board to meet the most immediate needs of our community and give generously to the many nonprofits that make our community a better place to live. Thank you for investing in the city we love!

If you prefer to send a check, mail to Waterloo Community Foundation, PO Box 1253, Waterloo, IA 50704.
Include the name of the Fund where it should be designated in the memo line. Thank you!
List of Funds